Experience a wireless sound world through the "Music Link S"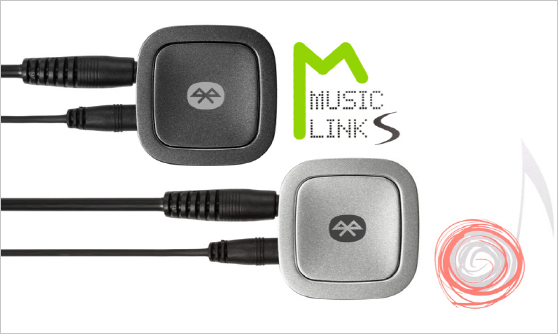 What is the WFG-200 used for?
No more using headphones when you listen to music in Smartphone and MP3
- Just to connect a bluetooth capable smartphone or MP3 player to " Music Link S".
Is the stereo in your living room useless vecause you don't have a CD?
- If you have a "Misic Link S", you can enjoy your choice of music.
Each of them enjoy wateching movies or listening to music freely.
- Just register our product once.
The distinctive design features of the "Music Link S"
Modem design : Simpified connection of audio output to powered speakers.
LED lamp notification : Quickly see status of Music Link S.
Music Link S goes with any audio component on the top.
Small and compact. the size of a coin.
Rests safely and securely on a metal base.
WFG-200 "Music Link S" Usage
Press the power button.
Search the bluetooth devices listed in your smartphone and then to connect to "Music Link S".
Play your choice of music